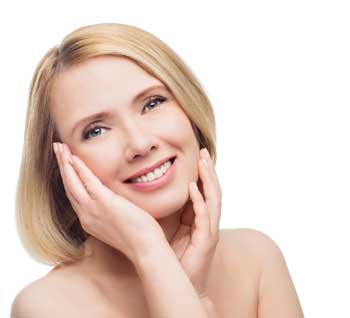 Diathermy is where an electric medical device uses thermal energy through a fine needle (or probe) to eliminate individual surface capillaries (thread veins) on the face, and various types of skin lesions such as skin tags, red spots and spider veins.
Diathermy for Men and Women: Red vein removal by means of Electrolysis
Electrolysis (or Diathermy electrolysis) is a popularly known method for permanent hair removal.
Diathermy Electrolysis uses electric current to pass through an inserted needle to damaged veins, breaking them down into smaller parts and molecules, which are then absorbed by the surrounding tissues. Results can be immediate.
What are the benefits?
Safety and Sterility – The electric current passed through the Electrolysis needle is localised in one area and the intensity is minimal. Belle Affair's Electrologists are fully qualified to perform this treatment. Sterile needles are used during the procedure.
Minimal Discomfort – Clients may experience a tolerable sensation during Diathermy. Depending on the level of discomfort, anesthetic creams and solutions can be applied before the procedure to make it as pleasant as possible.  Taking a paracetamol an hour before hand may help.
Permanent Vein Removal – Broken down veins do not grow back; complete healing and skin rejuvenation may take a several days to a few weeks. One or two sessions are usually enough to achieve success.
Cost-Effective – Vein removal by means of Diathermy is very affordable and cost-effective.
Suitable skin conditions
Electrolysis for vein removal is suitable for clients with small areas to treat.
This procedure is more suitable for people with light skin compared to those with dark skin because of the risk of hyper-pigmentation or skin discoloration.
The treatment process
Red vein removal by Diathermy starts with the pre-sterilised disposable electrolysis needle, inserted to the area being treated. Small amounts of electric current are then delivered to break down the vein. The whole procedure usually takes less than 15 minutes per session. Your therapist will recommend Azulen Paste to facilitate skin healing.
What to expect after the treatment?
Before achieving permanent red vein removal, the treated area may develop sensitivity and fine crusting which disappears after a few days. The risk for hyper-pigmentation or skin discoloration and scarring is minimal and unlikely. Clients with sun-damaged skin may develop certain lesions and damaged blood vessels, if this occurs, other skin rejuvenation procedures may be required.